Home
MUSEUMS ARE CLOSED FOR 2023 reopening Spring 2024
Watch this site or our Facebook page for updates.
---
Log Cabin Museum
This log cabin was built in 1927 by resort owners Al Kahn and Reuben Wurster as an information and visitor center for the Tomahawk Civic and Commercial Club, evolving into the Tomahawk Regional Area Chamber of Commerce. The building was destroyed two years later in the MItchell Hotel Fire, but reconstructed with the help of the community. Nearly 60 years later in 1986 when the Chamber erected a new office at its present site, this downtown landmark was restored and moved to Washington Park, where it now serves as a permanent reminder of the city's rich history. Exhibits inside include farming logging memorablilia and the history of the MT&W railroad among others.
---
ON TARGET – Boat House
Small building with permanent display of one-of-a-kind boat built by the Tomahawk Boat Company.
Exterior view daily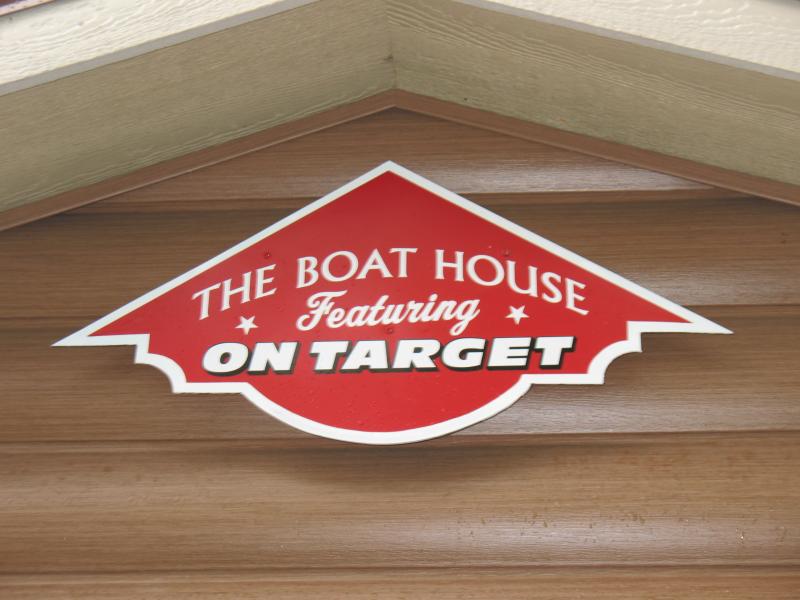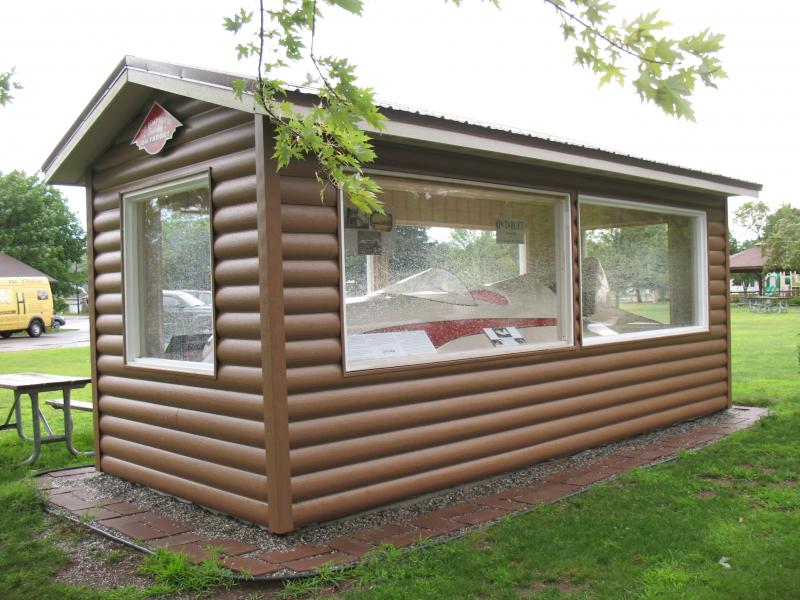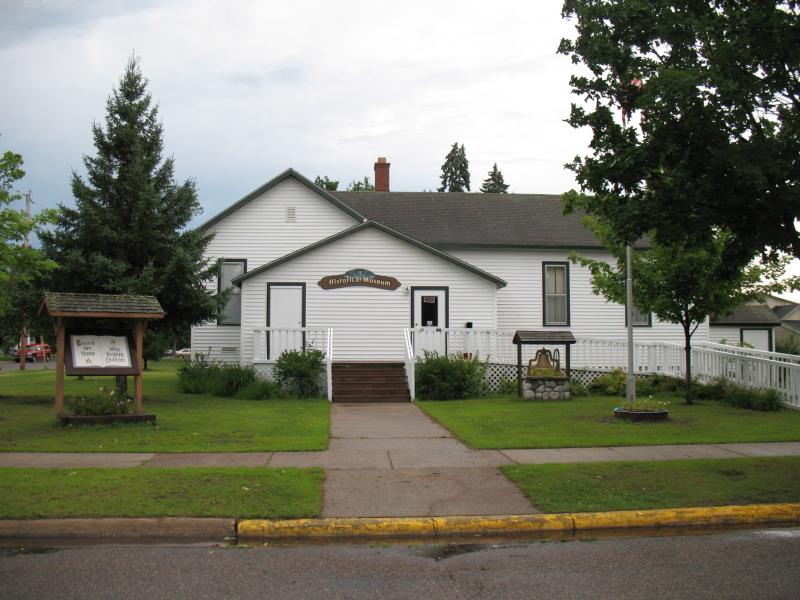 Tomahawk's First School – Museum
In 2000, society members acquired Tomahawk's first school; fondly remembered as the 'old kindergarten building.' Transformed into a second museum, permanent displays include a turn-of-the-century kitchen, a room dedicated to veterans with military memorabilia, a one-room schoolhouse exhibit, items from early businesses and much more.
The school bell displayed outside was donated by the descendants of Daniel Lee who homesteaded and donated the land at Prairie Lake where the Lee School house stood from 1902 – 1938.
Several exhibits in both museums are changed annually in an effort to display various aspects of local history.
---
OLD ENGINE # 19
After whistling on MT&W Railroad tracks for about 15 years and then sitting on not-so-glorious display at two sites in Tomahawk, the engine was moved to Washington Park.
Now on permanent display as part of the museum complex, # 19 has been refurbished to its original luster, and a permament roof was added through the efforts of society members and monetary donations from the community.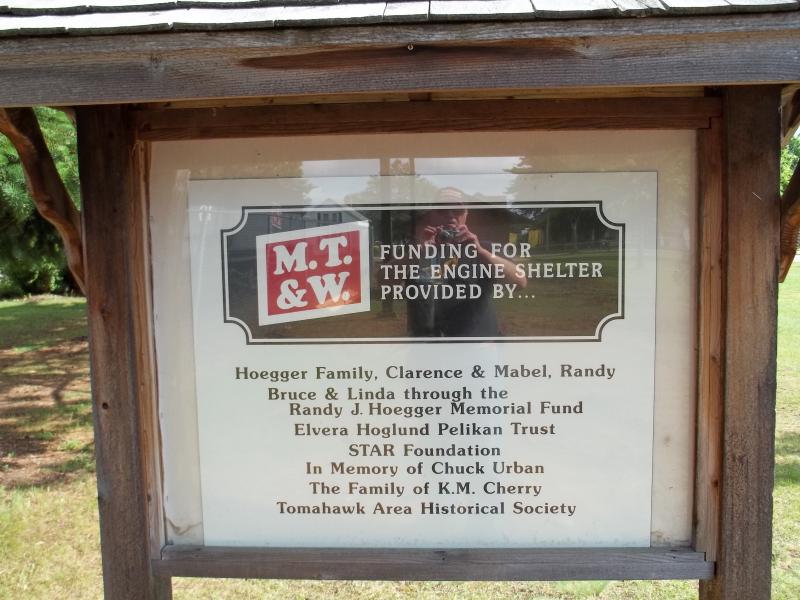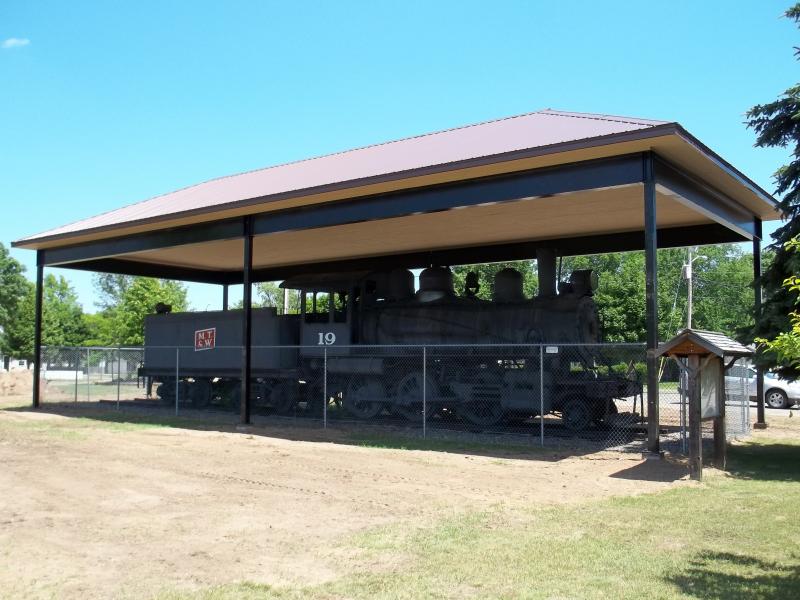 ---
Every community has its own unique and interesting history, and Tomahawk, Wisconsin is no exception. Wm. H. Bradley chose this area to realize his dream of building a city. In 1886 he began the process of carving a city out of wilderness and almost overnight, Tomahawk was born. People arrived; logging camps, sawmills and a dam were built; homes, stores and other businesses followed, as well as a school and hospital. And the railroad extended to the city. Though the logging boom eventually died down, the community continued to thrive. The community pride and spirit demonstrated by the early settlers still prevails.
The Tomahawk Area Historical Society was organized in 1987, with the mission of collecting, sharing and preserving local history.
Serving as a resource for people inquiring about their families or history of local buildings, the society, comprised of over 200 members and volunteers, also educates elementary children on annual tours, hosting historical-related events throughout the year and is continuously working to keep local history alive.
---
HOT OFF THE PRESS!
Bradley Park | Pride of Tomahawk Wisconsin
A Pictorial History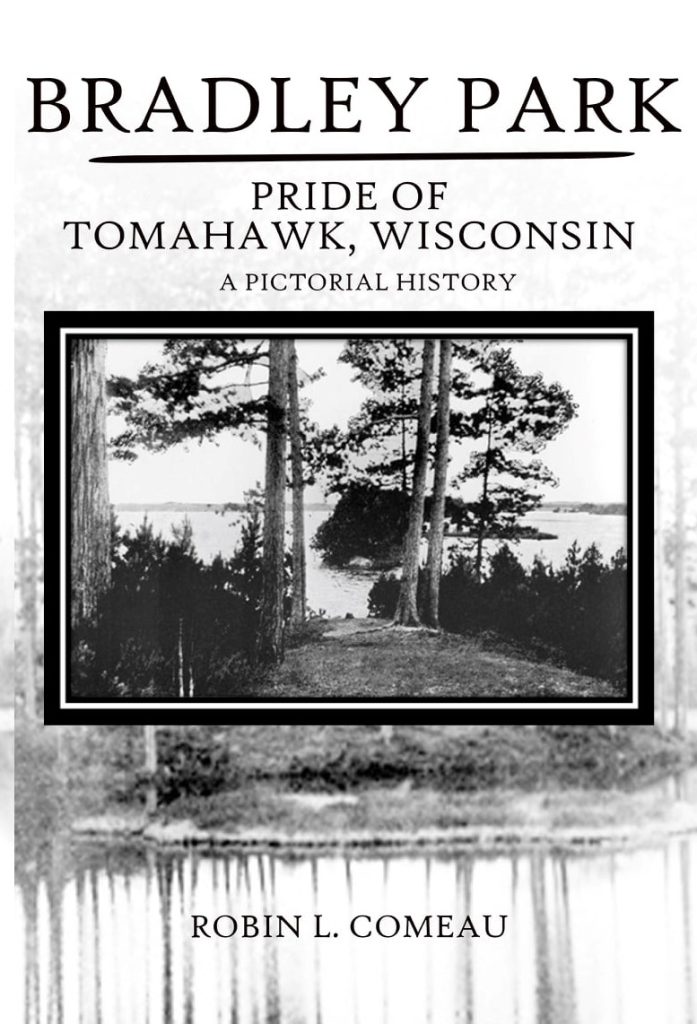 Available at the Old Towne Mall and the museums in Tomahawk.
Also available now through Amazon.com.
$15.95
---
We remain open 24 / 7 right here.
Also visit us on Facebook
---